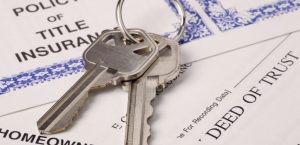 A Different Approach
At American Legal Abstract we pride ourselves on doing business as unusual. That's because business as usual is not good enough for us or for our clients. We are committed to being the best title insurance and settlement service provider in our market. Because we understand that preserving your client relationships is your top priority, we make it ours
We're attorney-based and service-oriented and can offer a wider scope of services, saving you time and effort by performing tasks such as deed preparation and obtaining mortgage payoff statements. Our professionalism and steadfast support of our business partners throughout the entire transaction make the real estate closing a cause for celebration for your clients.
OUR PLEDGE TO YOU
Though many in our industry have come to view title insurance as a commodity, we will never reduce our services to that level.
We pledge to be accessible, accountable, and to hold ourselves to the highest ethical standards in all our dealing with you and your clients.
Quality Over Quantity
The surge in the real estate boom and "internet speed" of today's business culture are pressing attorneys, mortgage brokers, loan officers, and real estate brokers to meet tighter and tighter closing schedules. Despite this pressure, the fact remains that some things simply should not be rushed. At American Legal Abstract we combine industry expertise, cutting edge technology, and unparalleled customer service to achieve the right balance between speed, accuracy and thoroughness.
Our dedication to best industry practices safe guards your clients' interest in their real property; our commitment to providing exceptional service safe-guards their relationship with you.
Although you can tell a lot about a business or service by looking at its website, the best way to see what they can do is by looking through their customer's eyes and seeing what they've accomplished